About Everpure
Founded in 1933, Everpure has grown to become recognized as a worldwide leader in quality, reliability and innovation, with facilities across the globe. That's why experts in the know—like the Coca-Cola® Company, Walt Disney World®, United Airlines®, Winnebago®, even the U.S Navy and Air Force One—have chosen Everpure for their water filtration needs.
And while our water filtration systems protect the water of national restaurant chains worldwide, the water we care most about is yours. Founded in 1933 by C.B. Oliver, who wanted to provide clean drinking water for his family and friends, our commitment is to ensuring every glass of water you drink is sparkling clear.
It's led to innovations like our proprietary Micro-Pure® precoat technology that provides higher levels of filtration and reliability. We pioneered quick-change heads that make changing cartridges both simple and sanitary, multi-head systems to meet the needs of high volume applications, and reverse osmosis systems that filter out particles as small as 0.00001 microns.
Throughout our 70+ year history, we've led the industry with products that perform under the most demanding circumstances and have been featured on Good Morning America, Dateline NBC and HGTV. So, whatever your water filtration needs, trust Everpure to deliver a sparkling clear solution. Everpure is a part of the Water Technologies Group of Pentair, Inc. (NYSE: PNR).
Everpure Technology – Purely More Efficient
Everpure sets the standard for water filtration. Our filter membrane has nearly six times the filtering surface area of carbon filters, so it's like packing nearly six filters into one canister.
And unlike solid carbon block filtration systems, our technology's accordion-folded filter membrane is covered on both sides with a very fine activated carbon coating called Micro-Pure®. Our combination of accordion-folded membrane and Micro-Pure coating results in incredibly consistent performance. What's more, our exclusive precoat filtration removes off-tastes, odors and particles as small as one half-micron in size—including lead and asbestos. Making your drinking water as clean and healthy as possible. In fact, some models even offer added protection against VOCs, THMs and MTBE. Others include a bacteriostat to combat the growth of bacteria in the cartridge. In short, our filters are unmatched in the industry for removing contaminants.
Everpure's precoat filters also ensure that the last drop of water is as great as the first—not only in taste, but in performance as well. Everpure filters provide continuous, reliable functionality through the entire life of the cartridge, securing balanced filtration of particles and chemicals. Other filter companies have unsuccessfully tried to imitate our exclusive technology. Discerning consumers demand genuine Everpure filters for purely superior filtration.
Working Together to Protect the Environment
Everpure continually evaluates ways to employ sustainable environmental practices and reduce our manufacturing impact. We have many initiatives under way to conserve and improve our use of energy, water, waste and emissions.
To keep with that mission, Everpure has endorsed the following environmental stewardship initiatives:
Comply with or exceed laws and standards that are designed to protect the natural environment and employees
Identify the most cost-effective and energy and water efficient processes for manufacturing needs
Select suppliers who are committed to ethical and EHS standards and business practices
Develop new technologies and product solutions that help customers address safety, energy and water use challenges
Meet the high expectations of our shareholders, customers, employees and communities in which we operate
Source : Everpure.com
So, what is the price?
Special promotion price, RM 1,497.
Price inclusive standard installation.
No hidden cost. No surprise charges.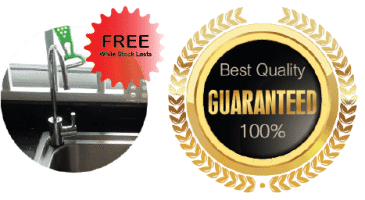 Call 1700-818-328
or fill in the form above.
Order today
and get a FREE
drinking water faucet.
EverpureMalaysia.com
Tel.No.:
1700-818-328
Master Distributor in Malaysia
Central Zone Sdn. Bhd.
No. 15-1, Jalan Merdeka Ria 1,
Merdeka Ria Industrial Park,
68000 Ampang,
Selangor Darul Ehsan,
Malaysia.
Penang Dealer
Everlifestyle Water System Industries
No.49. Jalan Asas Murni,
Pusat Perniagaan Asas Murni,
14000 Bukit Mertajam,
Pulau Pinang.
Tel.No.: 011-5699 8770